Frances Cutler was born on March 16, 1938, in the 11th arrondissement of Paris. She survived the war after losing both her parents: Frances Cutler's mother Cyla was killed in Auschwitz when Frances was only four years old. Her father, who had fought for the resistance, died in 1946 of an illness made worse by wartime circumstances. In order to save her daughter, Cyla had been forced to put her into hiding after France fell to the Nazis. Fanny was only three years old when her mother took her to a children's home run by the government, Maison des Petits. This location proved to be unsafe after a period of time, so Fanny was moved to a farm owned by a Catholic family. There, her basic needs were taken care of, but she did not feel part of the family. After the war ended, she moved to an orphanage in Andresy and then to several other orphanages, the last one in Aix-les-Bains. She finally departed for the United States with the help of the HIAS, the Hebrew Immigration Aid Society. Fanny was taken in by her great aunt and uncle, Rose and Jacob Schlessinger, where she began her new life in America.
Picture Narrative
Adapted from talk at St. Cecilia Academy
April 28, 2010
Introduction
Good morning. Thank you for the opportunity to share my story with you—the story of a child survivor of the Holocaust.
As you know, my name is Frances Cutler, but it was Fanny Lindenberg when I was born in Paris, France in 1938. After the War, my name changed to Fanny Kahane, then in the US to Frances Kahane, then Frances Schlessinger when I was adopted, and Frances Cutler when I got married.
I am a child survivor of the Holocaust. I was not in a concentration camp but was placed in hiding by my parents to protect me from the Nazis.
It is rare for any Holocaust survivor to have photographs and letters from this time. The majority of my pictures come from my father. A few pictures are from two aunts who survived Auschwitz, some from cousins, and two are from another orphan.
Parents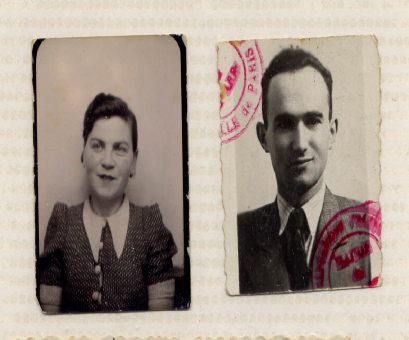 Ciechanow August 1935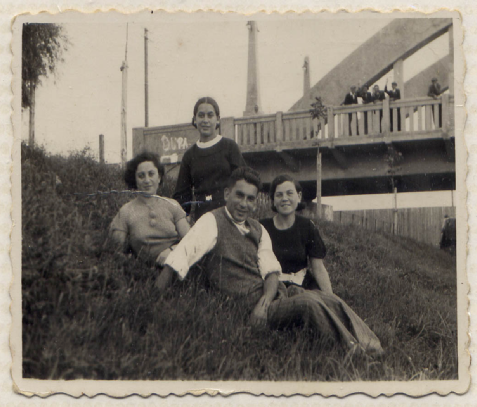 Parents in Paris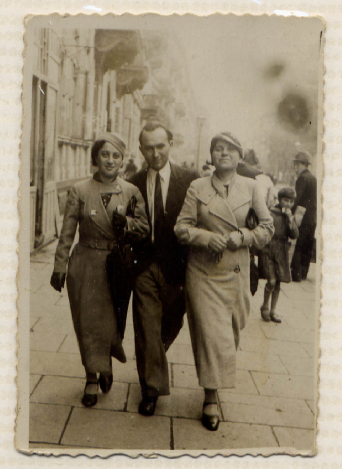 Family Portrait with Father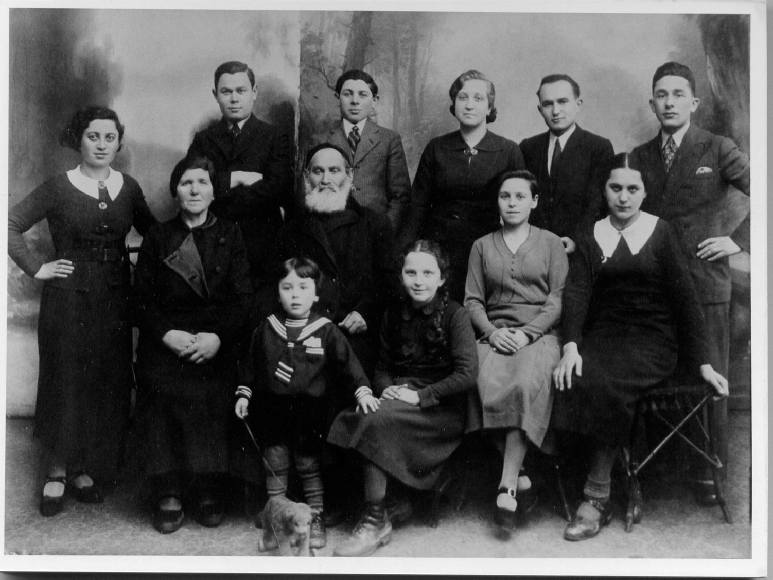 My Mother and Me in Her Arms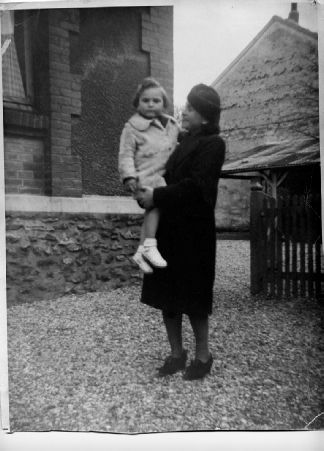 La Maison des Petits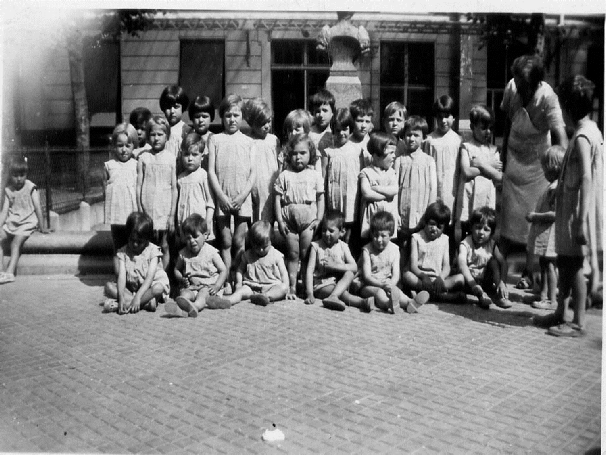 My Mother and Me (March 1941?)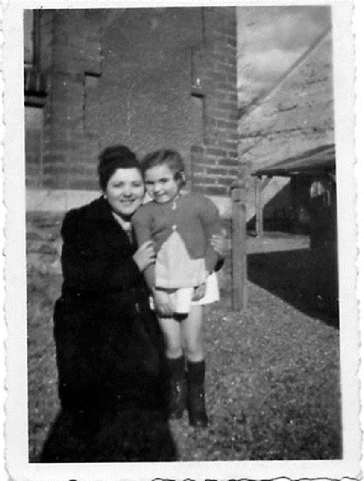 Postcard (Sept. 6, 1941)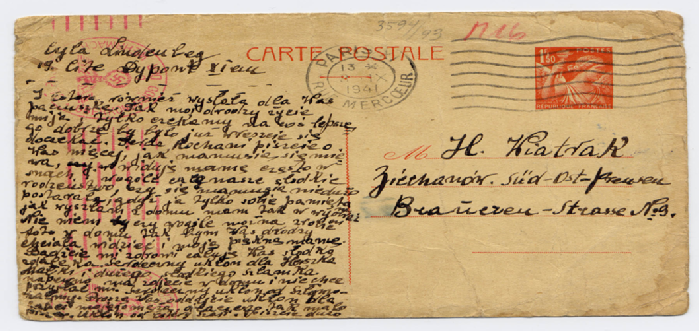 Other Side of Postcard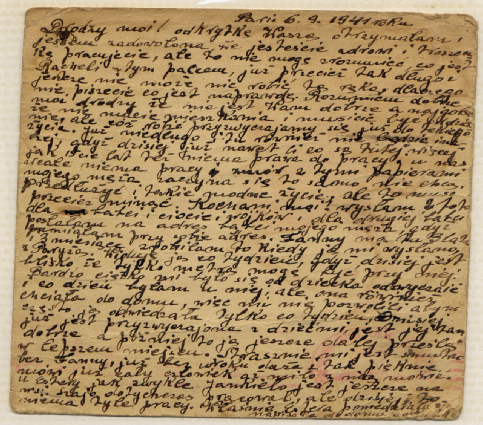 Red Cross—1997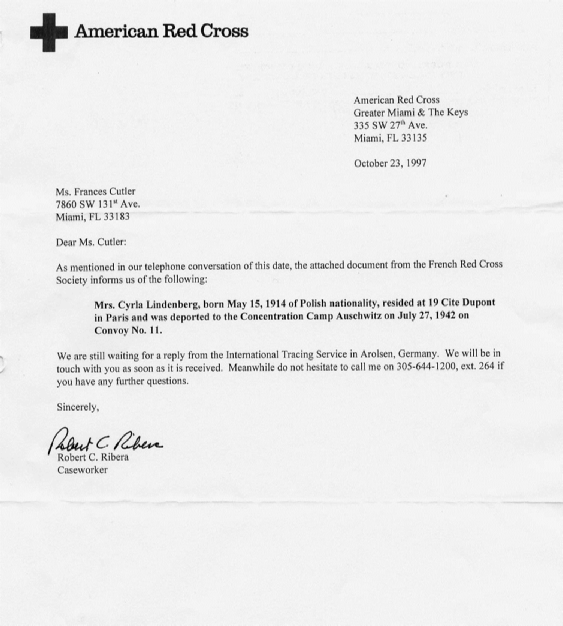 Convoy 11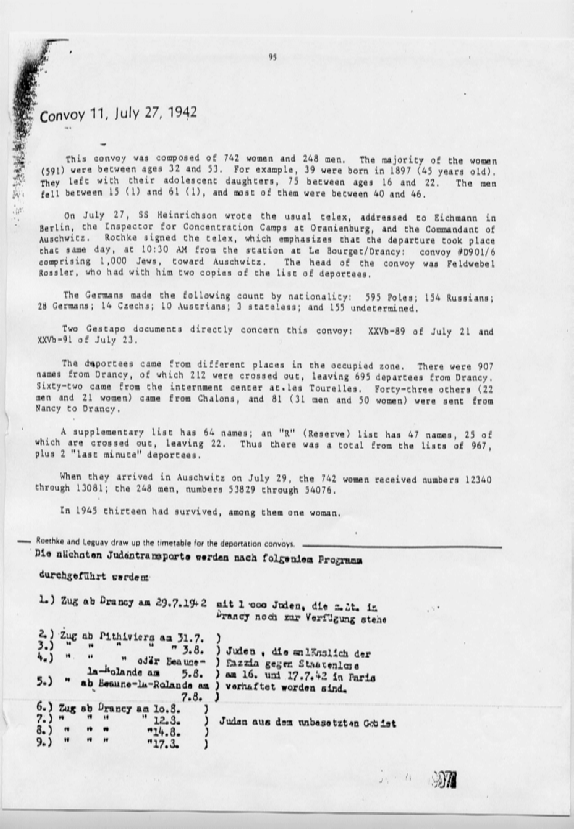 Maison des Petits Letter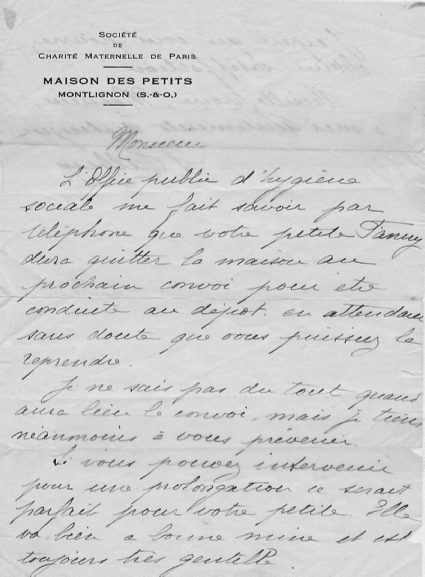 Catholic Farm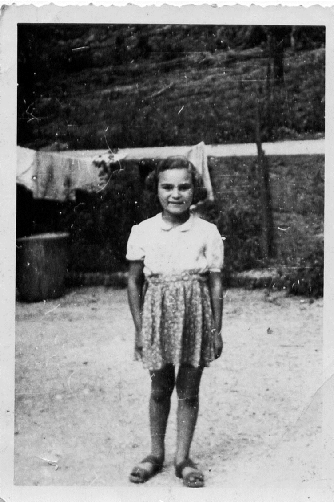 Andresy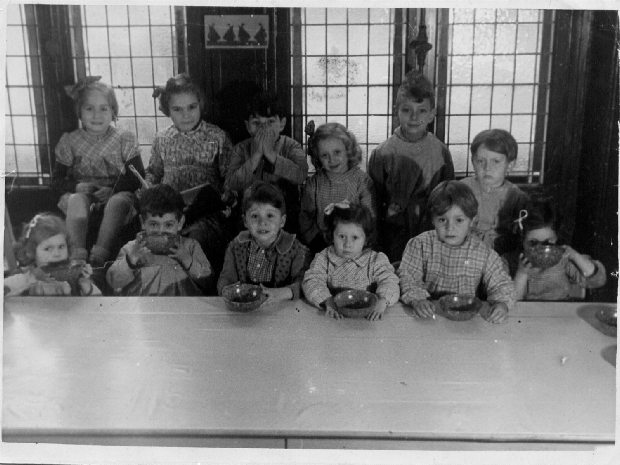 Photographer's Studio (June 27, 1946)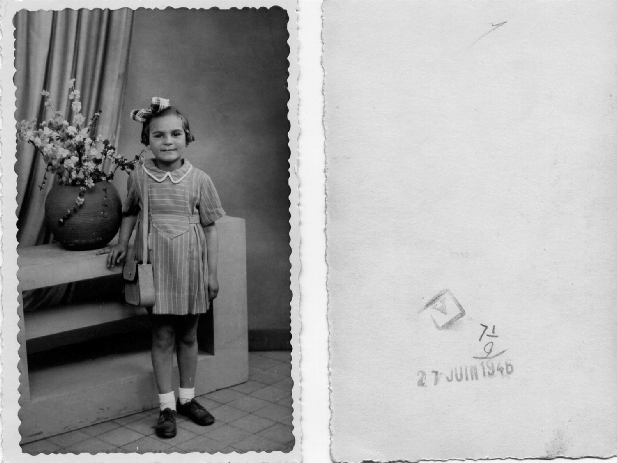 My Father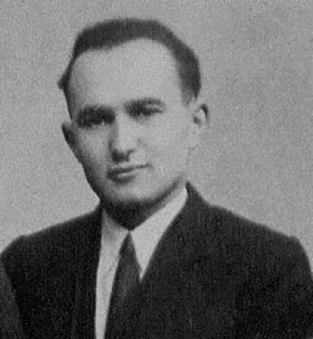 My Father—Book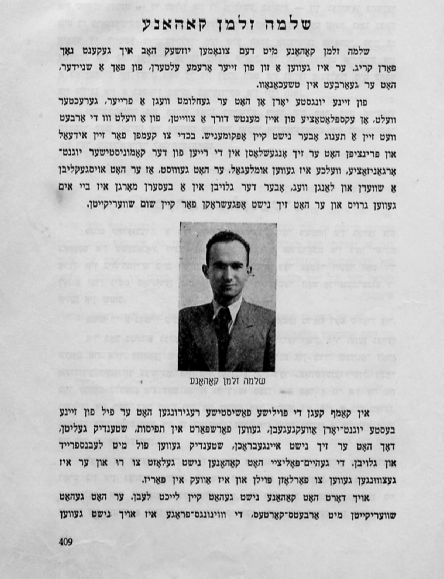 Bagneux Cemetery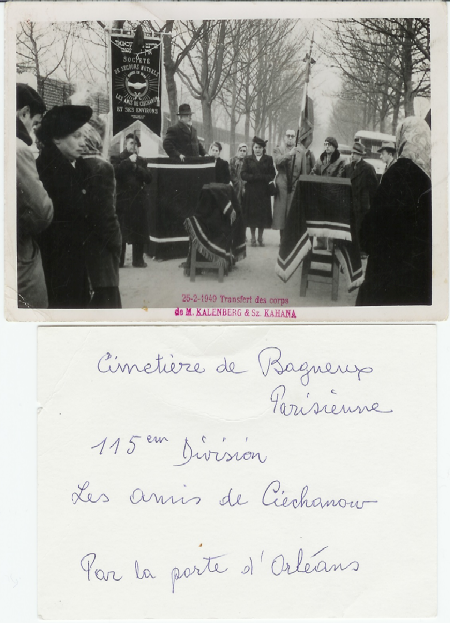 Leon and Gegne Shway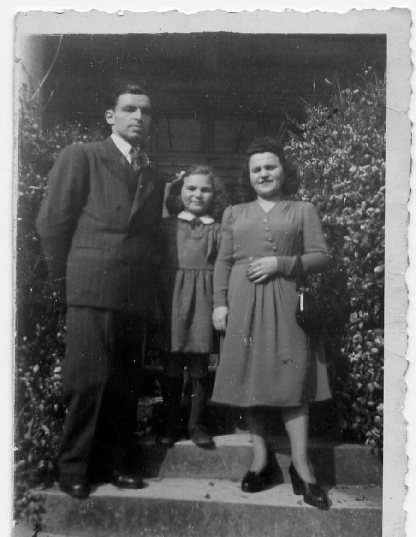 Playing Checkers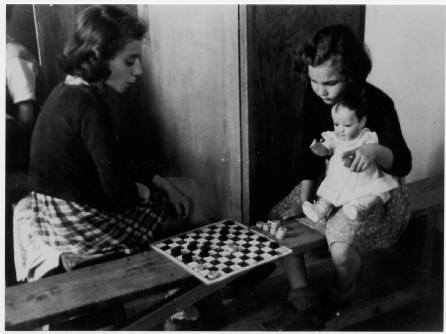 Going Away Outfit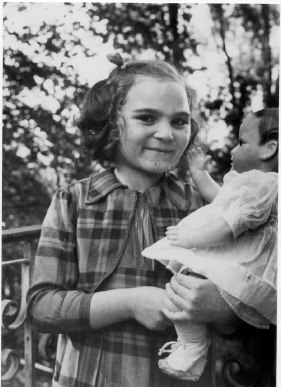 Peering Out of the Porthole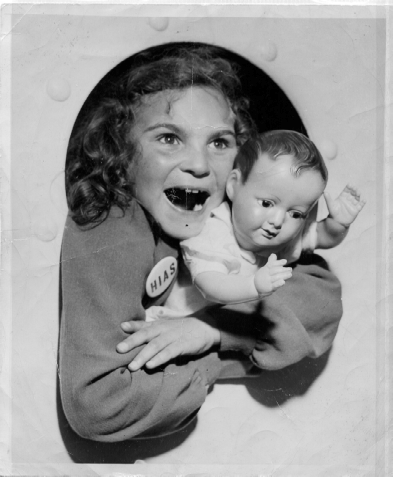 The Schlessingers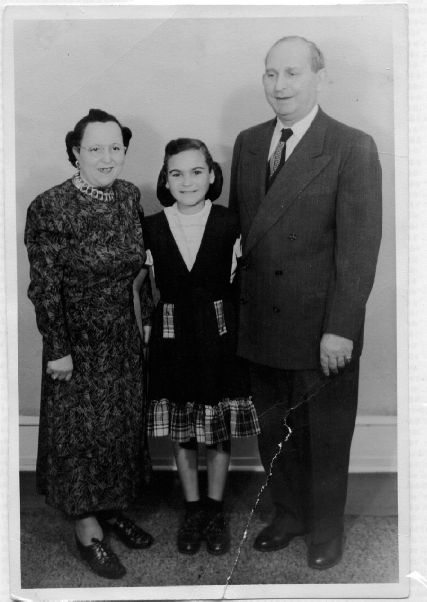 Citizenship Papers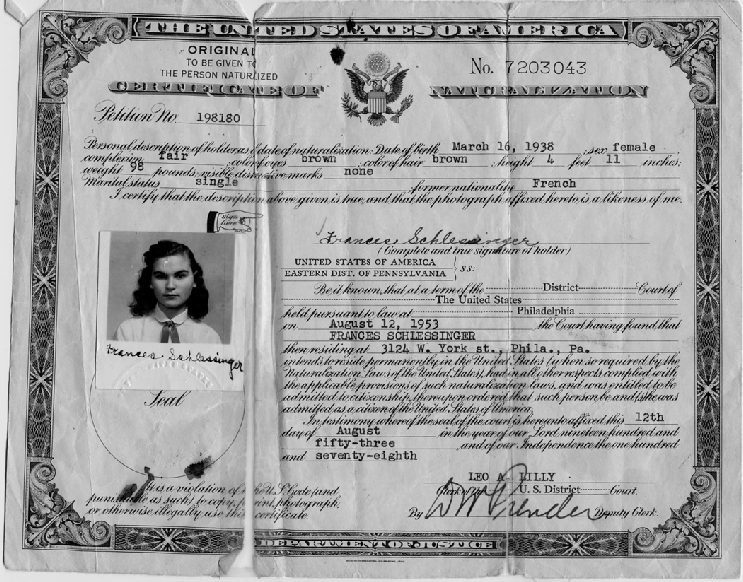 Ken and Cynthia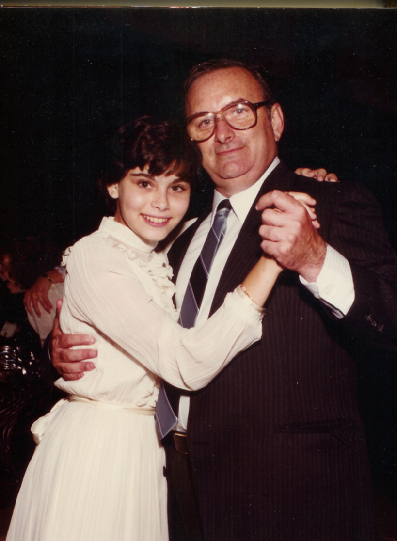 Aunt Rachel and Aunt Helen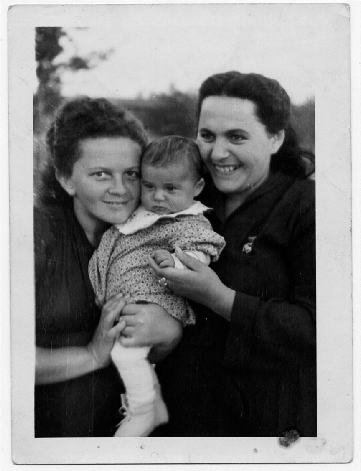 Child Survivors Book Cover